Courses
Humanities > Language & Literature
---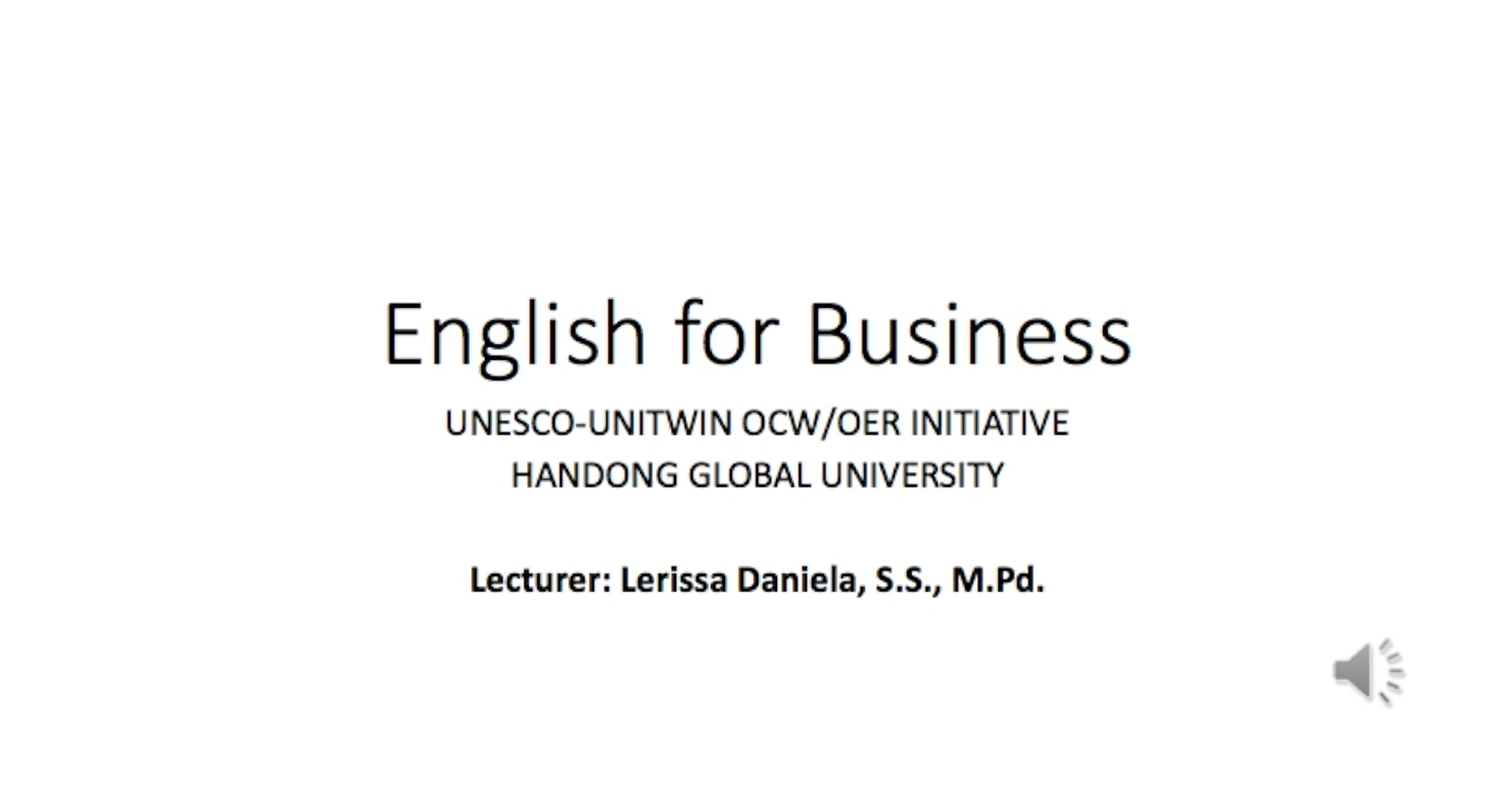 Course

English for Business
Lecturer

Daniela Lerissa
University

Jakarta International University
Period

Spring 2021
Language

English
Syllabus
English for Business course explores the students' language proficiency in the professional setting. In this course, students are also applying the use of English in the key areas of professional business communication. This course allows for the students to simulate and practice the use of English for Business relevant to their fields of study.
In details, English for Business develops language and skills that are important in common business situations, for example: talking about your company, describing a project and making arrangemnts. This will be very helpful for the elementary learners who are alredy in work or are preparing for a career in business, just like the undergradute students.
Furthermore, English for Business develops the English language and communcation skills that the students need to get the job they want in the internship program or later when the graduate. Aims to help develop the specialist English language knowledge and communication skills for job-seeking, including job interviews, and successful techniques for dealing with difficult questions.