Courses
Business & Economics > Economics
---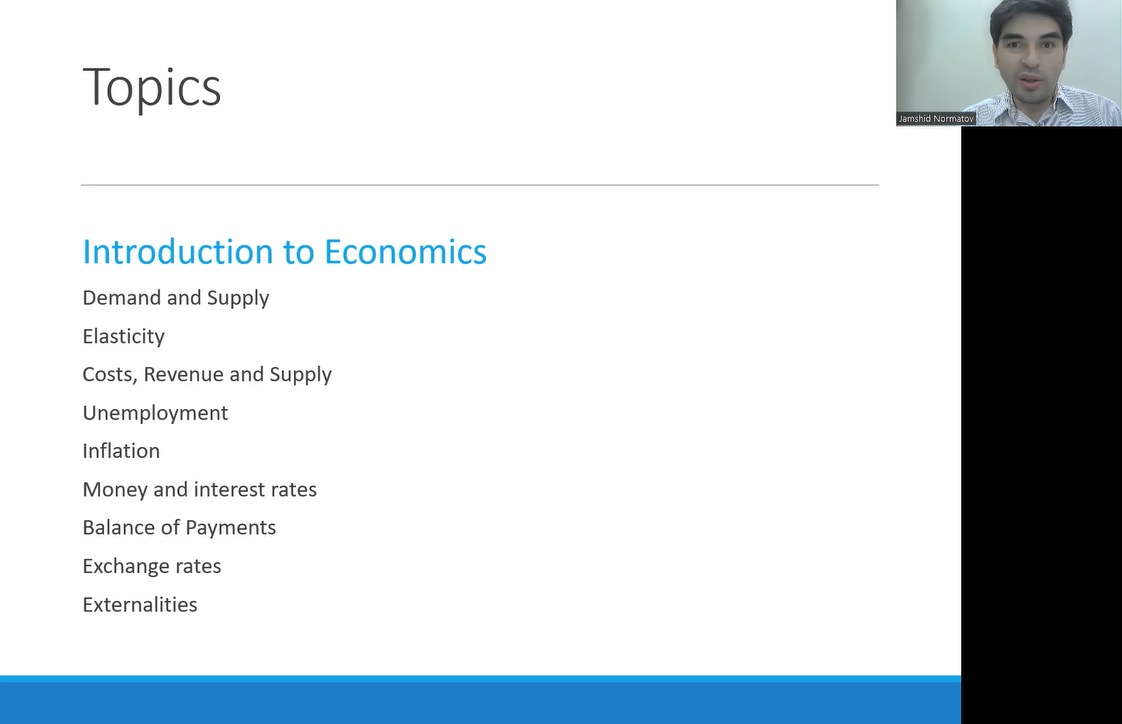 Course

Foundations of Economics
Lecturer

Normatov, Jamshid
University

Westminster International University Tashkent
Period

Fall 2022
Language

English
Syllabus
This course aims to provide students with understanding of basics of Economics. The course introduces students to major Microeconomic and Macroeconomic problems.
- Microeconomics part concerns with the problem of resource allocation in the face of relative scarcity that generates the need for individual and systemic choices.
- Macroeconomics part deals with the inter-relationships between economic variables at the level of the whole economy.
The module seeks to explore the most important influences on the macro-economy and the outcome of actions taken by government to influence the course of economic events.